Meet the Doctor
Dr. Yashwanth Kumar Venkatraman
M.D.S, Dip.Laser Dentistry - Orthodontist & Laser Specialist
Dr. Yashwanth Venkataraman earned his Doctor of Dental Surgery degree from Sri Ramachandra Medical College & university. He has advanced training in cosmetic and general dentistry including, laser, CAD-CAM and implant dentistry.He remains active in seminars and study clubs to keep up with the latest advancements in dentistry. He received an award for outstanding excellence in patient care. He has also received the best teacher's award from the Tamilnadu Dr.MGR medical university early 2011.He is also actively involved in charity work and has established two charity dental clinics-in Rajbhavan and in police hospital, Egmore.
Personal Details
Name :
Dr. Yashwanth Kumar Venkatraman
College - Graduation :
Bachelor of Dental Surgery
The Tamil Nadu Dr. M.G.R. Medical University, Chennai
Post - Graduation :
Master of Dental Surgery in Orthodontics
Sri Ramachandra Dental College and Hospital, Chennai
Diploma in Laser Dentistry and Aachen
Licensure :
Registered Dental Surgeon – with the Tamilnadu Dental Council, Reg No. 4691.
Experience
April 1995 – April 1999 :
Undergone B.D.S training at Ragas Dental College
July 1999 – July 2000 :
Compulsory Rotary Internee in Clinical Dentistry at Ragas Dental College, Mylapore, Chennai 600 004
July 1999 to July 2000 :
Worked as a "Clinical Trainee" (part time) at Parasu Dental Hospital, Adyar, Chennai
October 2000 to November 2003 :
Undergone Post Graduate Training in Orthodontics, MDS in Orthodontics at SRDC & H, SMRC & RI (DU), Porur, Cehnnai
November 2003 to Till date :
Medical Director – Parasu Speciality Dental Centre, Adyar, Chennai
Faculty Position :
Reader, Department of Orthodontics, Sri Venkateshwara Dental College, Chennai
Areas of Clinical Interest :
Fixed Orthodontics
Oral Implantology
Crown & Bridge Prosthodontics
Language Proficience :
Excellent profocency in written and oral English and Tamil
Seminras and Papers presented :
Role of Gypsum in Dentistry
Dental Cements and its application
Growth & Development of maxilla
Twin Block Appliance
Finishing and Detailing in PEA
Refined BEGG
Canine Impaction – A twist the tale – at the 38 th Indian orthodontic Congress Coimbatore , October 2003
Posters Presented :
"The September 2009 Appliance – 4th Asia-Pacific Orthodontic Congress at Singapore , November 2002
"The red appliance " and "The September 2009 Appliance - 4th Asia –Pacific orthoodontic Congress, Coimbatore - octThe sep 09 Appliance " at 2nd International Cleft lip and palate and craniofacial anomalies convention – Chennai March 2003
Academic Activities
Attended the 34th IDA & Common Wealth Conference at New Delhi, January 2000
Attended advanced hands on course on Implantology at Orchid Hotel, Mumbai, August 2000
Attended 5th All India Post Graduate Convention in Orthodontics Congress held at Saveetha Dental College, Chennai, January 2001
Attended the 36th India Orthodontics Congress held at Le Meridian, Cochin, September 2001
Attended 6th All India Post Graduate convention in Orthodontics Congress held at SS Dental College, Mysore, Karnataka, January 2002
Attended and presented a poster on "Sepog Appliance" at the 4 th Asia Pacific Orthodontic Congress in Singapore, November 2002
Completed "PEA"- Orthodontic Course at Saveetha Dental College, Chennai , December 2002
Attended the 7th All India Post Graduate Convention in Orthodontics held at Belgaum, Karnataka , January 2003
Attended the International Workshop of ISCLP & CA, Chennai March 2003
Attended and presented a paper at the 38th IOC at Coimbatore, October 2003
Attended FDI conference at New Delhi in September 2004
Completed the one day program on various Implant System at Chennai, September 2005
Participated in "Optimal Esthetics 2006" Cosmetic Dental course at Mumbai, February 2006
Completed a course on "Clinical Solutions with tapered Implants" by Nobel Biocare at Chennai, July 2006
Attended IOS conference at Chennai, November 2006
Completed a hands on course in "Basic Lingual Orthodontics" at Mumbai, February 2007
Completed "Revelation Course in Orthodontics" at New Delhi, September 2008
Participated in the free dental check-up program as part of the Oral health Month during September – october 2009
Attended the pre conference course on leadership in Aesthetic Dentistry at the 17 th annual conference of the IAACD, new Delhi, October 2009
Chair person in national Seminar on "Sterilization Protocols on AIDS Control and Focal Sepsis in Dental Practice" held on January 2010
Attended two days seminar on advances and innovations in Implant Dentistry held at Radisson Hotel – Chennai, November 2010
Attended the conference titled "Self-Litigation Odyssey: 11 years of Experience" held at Mangalore, india ,India December 2010
Best teacher Award from the Tamil Nadu Dr. M.G.R medical University on the occasion of the Dentist Day Celebration held on March 2011
Attended a Dentin Hypersensitivity "Expert Workshop" conducted by Colgate, April 2011
Member of the Organizing Committee in Tomorrow's Dentistry Today 2011, Chennai" conducted an intensive didactic scientific program on Laser Dentistry, held at Raintree Hotel , Anna Salai, Chennai, April 2011
Attended the zonal PG convention held at Sri Ramachandra University, Chennai, June,2011
Attended the scientific deliberaions at the 5th International IALD conference, "Surf , Sand & Science – Your Tryst with Technology" held at the Grand Hyatt, Goa, September 2011
Attended Clear Path certification course held in Chennai, November 2011
MEMBERSHIP
AACD (American Academy of cosmetic dentistry)
IOS ( Indian Orthodotic Soceity)
IDA (Indian Dental Association)
ADA (American Dental Association)
ISCLP & CA (Indian Soceity of Cleft Lip & Plate)
IADS (Indian Academy of Dental Surgeon – Madras Chapter)
ACHIEVEMENTS

Member of the Senate
Membr of the Dental Faculty
Member of Board of Studies in Dentistry at the Tamil Nadu Dr. MGR Medical University , Chennai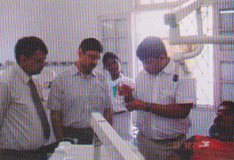 I was instrumental in conducting & organizing various free & community based dental screening & treatment camps
These camps were conducted in schools , colleges , offices, factories and for the general public in and around Chennai , Pondicherry and Sringeri (Karnataka )
Benefeciaries numbering more than 50,000 people have been mostly school children and poor villagers
The aim of thee camps done been to educate the masses on the importance of Dental Health care and teaching them maintenance of oral hygiene. Strated on an exclusive International Centre in Adyar , adjacent to our hospital to provide high-end quality implant dentistry at an affordable cost , August 2006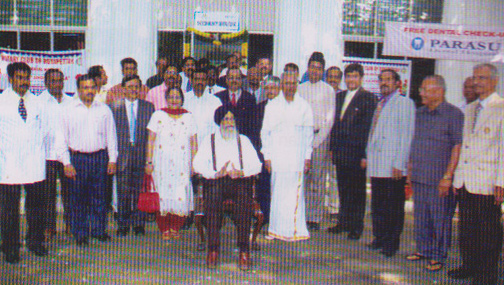 Set up the first Rotary Parasu Community Dental Clinic at Raj Bhavan, Chenaiin 2007, where quality dental treatment is done free of cost to the people of that area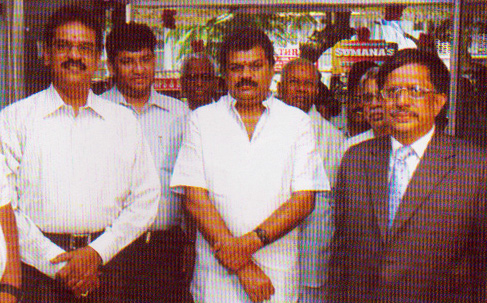 Started the first of its kind "Dental Pharmacy " at Parasu Dental Hospital premises in April 2008. This is the only facility in India which stock exclusive dental & oral health care products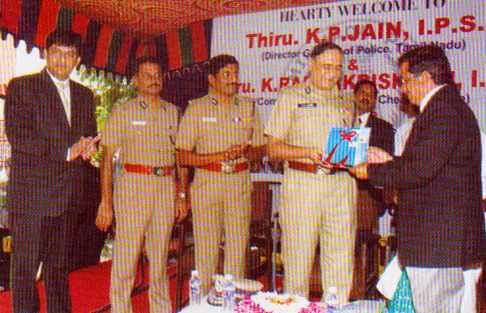 Set up a second Rotary Parasu Community Dental Clinic at Police Hospital in March 2009 to cater to the dental care needs of the Chennai City police Force, dental treatment done here is free of cost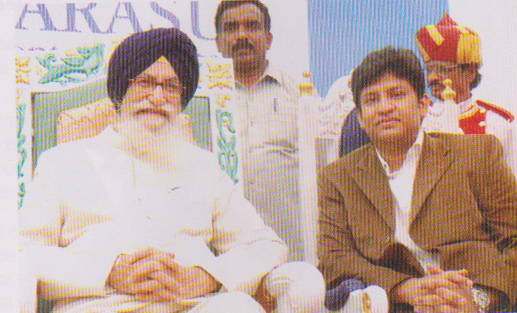 Started state-of-the-art Speciality Dental Centre, with the aim of providing Super Speciality Dental Centre , with an aim of providing super speciality dental care in an affordable and patient-friendly ambience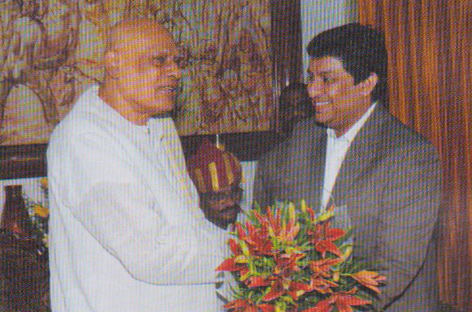 Dr. Yahwanth serves as the "Honarary Dentist to His Excellency The Governor of Tamilndau " at Raj Bhavan, Chennai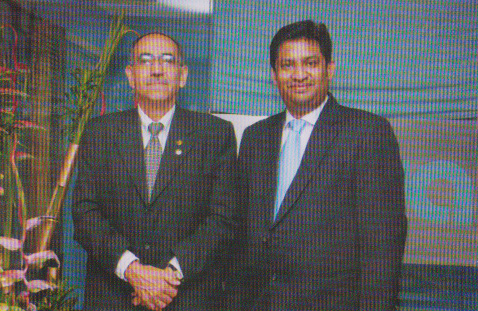 Dr Yashwanth Kumar Venkataraman is the "Honarary consul of El Salvador"
with Jurisdiction of Andhra Pradesh, Kerala and Tamilnadu with seat in Chennai (Gazette notofication # DIII/460/CF-11/2011 )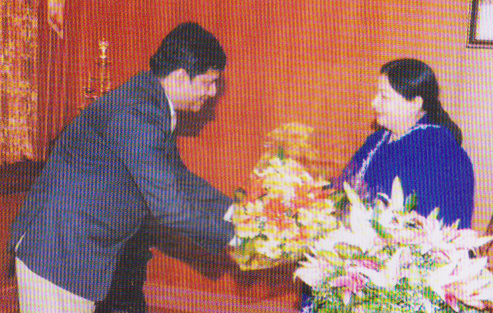 On taking over as the Honarary Consul with The Honarable Chief Minister of Tamilnadu