Parasu Dental Hospital
was started in 1976 under the guidance of the founder and chairman Dr.Venkataraman who is one of the pioneers in the field of dentistry.
Parasu Speciality Dental Centre
is an offshoot of the Parasu dental Hospital that was started in 2009 under the guidance of
Dr.Yashwanth Venkataraman
We are a super speciality dental practice in Chennai, INDIA offering an excellent standard of dental treatment for the entire family. Our main strength is treatment planning , speciality treatment with renowned professionals , ultimate treatment protocols and "state of the art" treatment facilities and textbook Tx results
Our aim is to provide international quality dental care in a sterile quality controlled environment, with experienced and friendly staff offering expert care at an affordable cost.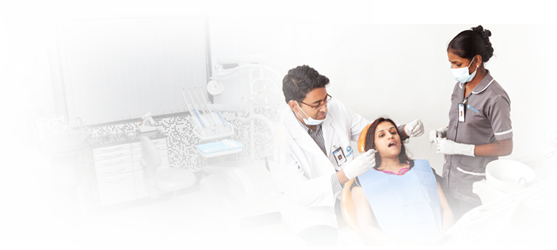 From a small beginning in a single surgery dental clinic 30 years ago to a modern ever updating , multi chair facility, our clinics have grown and developed with the basics of quality and care in mindThe premises are bright and modern , equipped with the latest diagnostic tools, specially designed dental and orthodontic software , comfortable dental chairs and computerized patient management system. Technology has helped the enthusiastic team create a warm and happy atmosphere that has ensured the smooth handling of over 30,000 patients.Whether you need esthetic improvement, implants,orthodontics ,surgery or full mouth oral rehabilitations, we will have the perfect solution for you. We serve as partner in dental health who understands your need in the dental health care.We help you improve yourself confidence and appearance with a beautiful and healthy smile. We use only the best imported dental materials available.From its inception Parasu Dental Centre has been striving to live up to and beyond the expectations of its founder, dental fraternity and most importantly our patients.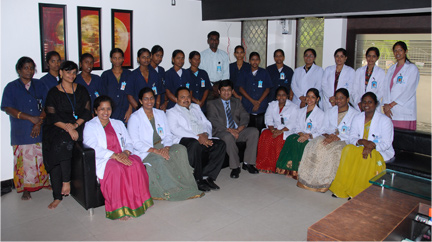 " A team of 32 staff for your 32 teeth "
With a dedicated team which includes 10 specialists & 7 general dentists , hygenists , technicians, chair side assistants, front office personnel and house keeping staff, our motto of patient comfort and quality dental treatment are easily maintainable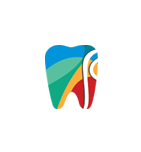 Why Choose Parasu Dental Centre ?